Hand screen printed
Pure Linen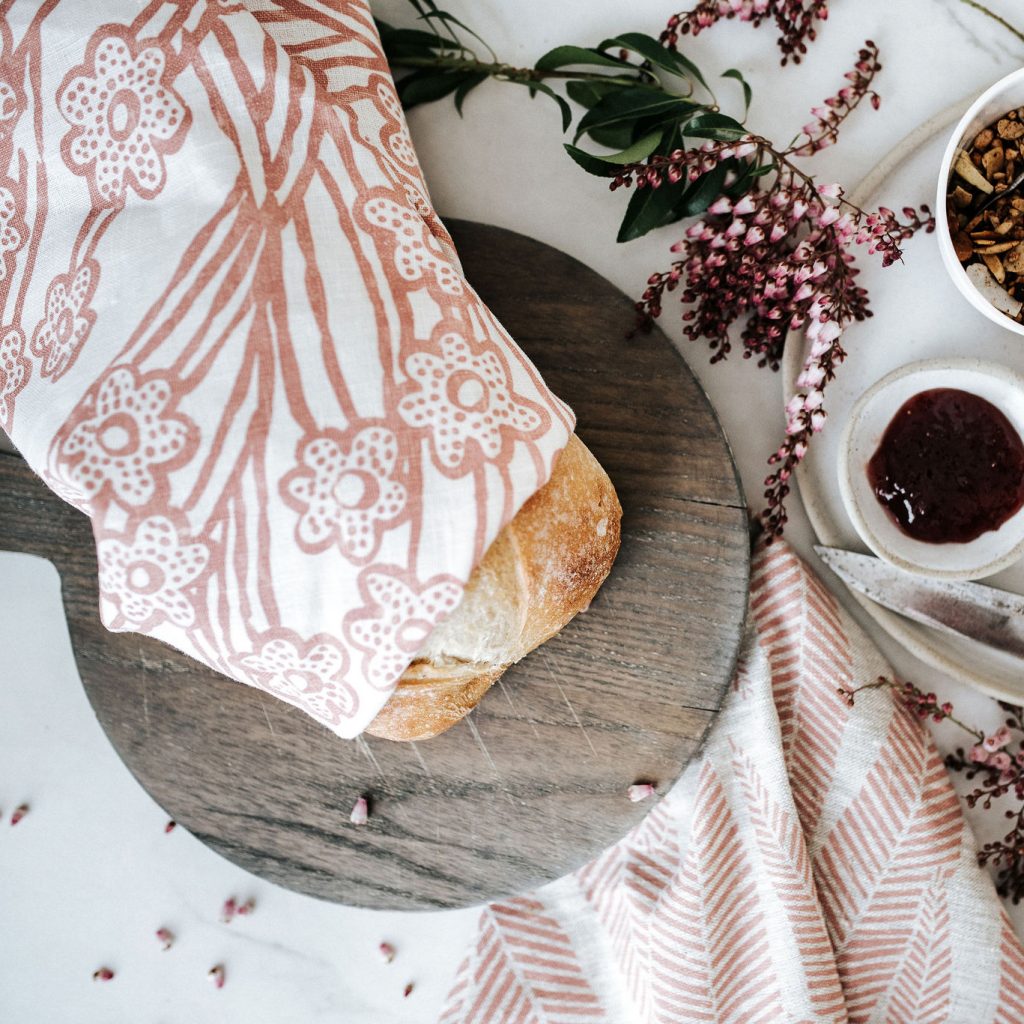 Maya Muse Textiles believes in creating meaningful and functional textiles for the home with purpose and intention.
Inspired by Australian landscapes and botanicals, traditional textile techniques and mindful creation.
The Maya Muse Textiles collection is lovingly made the old fashioned way; pure linen, hand screen printed with hand mixed inks.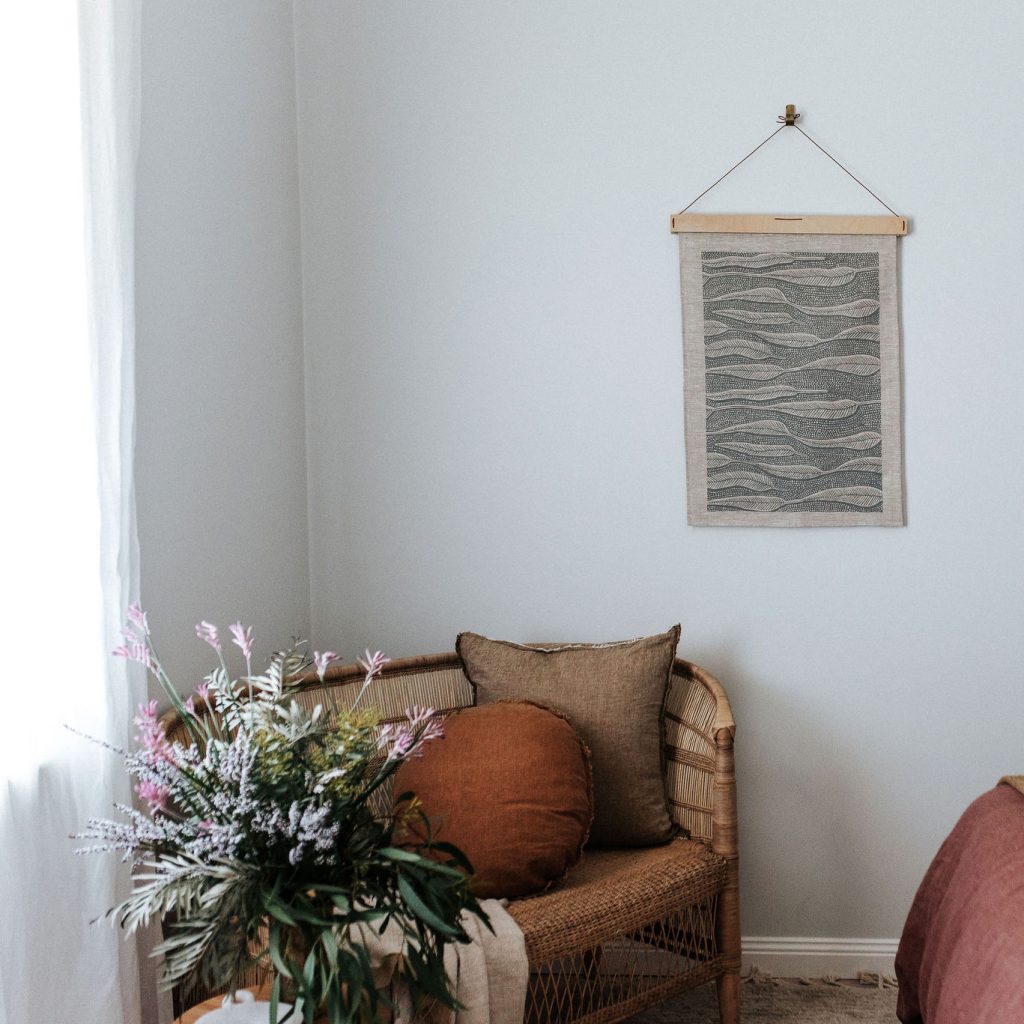 Linen is a sustainable fabric, it is a renewable resource that is biodegradable and recyclable.
The environmental footprint of linen is dramatically smaller than cotton and other synthetic fabrics.
Linen is made from the Flax plant which requires less water and chemicals to grow and harvest. The Flax plant also provides a greater harvest per acre than cotton. There is little waste with Flax, other parts of the plant, like the seeds can be used to produce linseed (as used in Maya Muse Eye Pillows) or linseed oil. For all its wonderful environmentally friendly qualities linen is also functionally an amazing fabric.
It is anti bacterial, breathable and a highly absorbent material. Linen is exceptionally long lasting and it is one of the few fabrics that actually get better with age. It becomes softer, smoother, more absorbent.
Basically Linen is a Boss Fabric and you should have more of it in your life.